Mabinogi World Wiki is brought to you by Coty C., 808idiotz, our other patrons, and contributors like you!!
Want to make the wiki better? Contribute towards getting larger projects done on our Patreon!
Iria II: Episode 3 - Pursuit
From Mabinogi World Wiki
The Saga: Iria II

< Iria II: Episode 2 - The Missing Iria II: Episode 4 - The Black Book >
This article contains spoilers.
If you do not wish to read further, please return to the home page.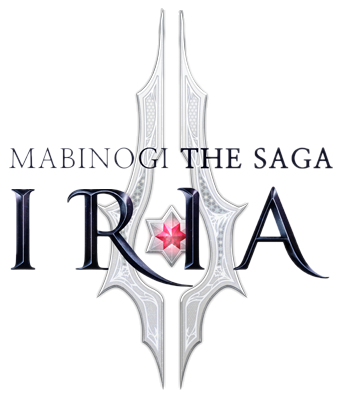 To start Episode 3, open the Chapter Info menu, select the "Chapter 5 The Saga" tab, click the Watch button, and select "Pursuit" under "Iria II".
You may not play other episodes while playing this episode.
Replaying the episode costs 5,000 Gold.
Warning: Choosing to stop the Episode at any point will erase all progress.
Iria II: Episode 3 - Pursuit is the third episode of The Saga: Iria II. The Milletian, Merlin, and Treasure Hunter follow the Cessair all across Iria to recover Young Tarlach.
NPCs involved in Episode 3 - Pursuit
NPCs involved in Episode 3 - Pursuit
Canvassing the Streets
Name
Canvassing the Streets
NPC
Drunkard
Merlin
Treasure Hunter
Information

To start the episode, open the Saga menu, select the "Iria II" tab, select "Pursuit", and watch the Episode 3 cinematic.
Before the cinematic, you will be teleported to the docks of Port Cobh. After the cinematic, you will be teleported to Port Qilla.

Instruction

Talk to Merlin in Port Qilla.
Ask around about Tarlach in Qilla Base Camp.

Talk to the Drunkard located outside of the camp to complete this step.
During this stage of the quest, all NPCs within the camp will only converse with you about the missing Young Tarlach. The NPCs will not function normally until this step is completed.

Talk to the Treasure Hunter.
Talk to Merlin.

He is located near the Port Qilla Mana Tunnel. A cutscene will play.

Complete the quest. [8000 EXP, 5000 Gold]
Desertbound
Name
Desertbound
NPC
Merlin
Expedition Sam
Treasure Hunter
Lopez
Information

Let the Treasure Hunter deal with Maiz Prairie. We can go to the valley. Somebody has to have seen Tarlach if he passed that way. - Merlin

Instruction

Talk to Expedition Sam in Kaypi Canyon.

He is located on the first "n" in "Canyon" on the map.

Talk to the Treasure Hunter in Muyu Desert.
Talk to Lopez in the Neres Plateau.

Lopez is located west of the Rhino Mark, between the "a" and "u" of the word "Plateau" on the map.

Talk to Merlin in the Longa Desert Oasis.

He is located near the west entrance to the Longa Desert Oasis. A cutscene will play and you will enter the Shadow Mission, "Adios, Bandidos Lopez".

Talk to Merlin again.
Complete the quest. [10,000 EXP, 8000 Gold]
Thief of Filia
Name
Thief of Filia
NPC
Atrata
Lopez
Merlin
Treasure Hunter
Information

That darn thief is going to pay for tricking me! Let's get to Filia while I'm still angry! - Merlin

Instruction

Talk to Atrata.
Talk to the Treasure Hunter. Select Follow the tracks to proceed with the quest.

You will enter the Shadow Mission, "Follow the Medicine".

You must follow the Treasure Hunter.
It is safe to ignore the Treasure Hunter's frequent warning to "keep up". If you fall too far behind, he will stop and wait for you.
You will fight the following monsters as you follow the Treasure Hunter: Demonic Archer x6 → Black Sand Scorpion x10 → Venomous Rock Scorpion x10
Defeat them and continue to follow the Treasure Hunter.
After the third wave, follow the Treasure Hunter to a certain point to complete the mission.

Find Lopez.
Complete the quest. [8000 EXP, 5000 Gold]
Prophecy and Proof
Name
Prophecy and Proof
NPC
Akule
Dying Glutton Monkey
Healthy Glutton Monkey
Merlin
Treasure Hunter
Tupai
Information

We've got the truth this time, I'm sure of it. Tarlach's trail leads to Cor. Meet me there. - Treasure Hunter

Instruction

Talk to Tupai.
Talk to the Treasure Hunter in Zardine Hot Springs. Choose "Make Medicine" to proceed with the quest.

You will enter the Shadow Mission, "Map to a Cure", where you role-play as the Treasure Hunter.

Hunt nearby monsters and hit rocks to collect 3 Creepy Sprouts, 4 Scorpion Hairs, 6 Bitterbite Herbs, 2 Lava Fruits, 4 Peculiar Dust, and 5 Hot Ash.

Creepy Sprouts can be dropped by Whirlpool Snakes.
Scorpion Hair can be dropped by Wandering Scorpions.
Bitterbite Herbs can be dropped by Gravel Rhinos.
Lava Fruit can be dropped by Fruited Lizards.
Hot Ash can be found hitting the larger rocks.
Peculiar Dust can be found hitting the smaller rocks.

Concoct the Treasure Hunter's Special Potion and talk to the Dying Glutton Monkey.
Talk to the Healthy Glutton Monkey.
Complete the quest. [8000 EXP, 5000 Gold]
Pursuit
Name
Pursuit
NPC
Merlin
Treasure Hunter
Information

I don't know what's weirder: that the kid came all the way out here, that he had company, or that I'm taking orders from a monkey. Either way, we need to check out Zardine. - Merlin

Instruction
The Saga: Iria II

< Iria II: Episode 2 - The Missing Iria II: Episode 4 - The Black Book >
Story Contents
Main Storyline

Sidequests

Chapter 1
Chapter 3
Chapter 4
Chapter 5
Chapter 6
Chapter 7
Chapter 8

Removed Story Contents