Mabinogi World Wiki is brought to you by Coty C., 808idiotz, our other patrons, and contributors like you!!
Want to make the wiki better? Contribute towards getting larger projects done on our Patreon!
The Saga: Iria II
Jump to navigation
Jump to search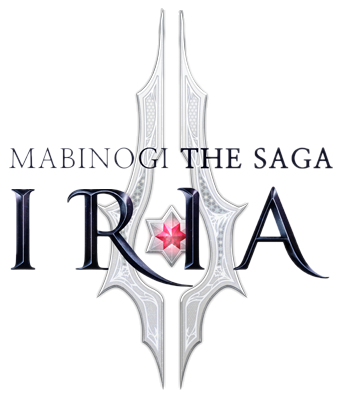 | | |
| --- | --- |
| | The Saga: Iria II: is the second and final set of series of The Saga, taking place after The Saga: Iria. With Tarlach regressed into a child with no memory of his adult self, the Aces and the Milletian are invited by Berched to look after the child, but the Cessair and Ruairi have sinister plans in store for him. |
Basic Information
The Saga: Iria II follows in an episodic format with short storyline quests, similar to The Saga: Iria. There are a total of 6 episodes, including a prologue. Players may do them in any order and are not required to complete The Saga: Iria in order to start The Saga: Iria II, but it is recommended to do them in order for a better understanding of the story that takes place.
The Saga: Iria II notably has complex mini-games or puzzles in its objectives rather than simply fighting and heading between places to talk to NPCs as in previous generations.
Details
A new episode will be released every Friday at

5:00pm PST

100

, starting October 10th, 2014.
When starting a new episode, an opening sequence will play.
All Shadow Missions are fixed on basic difficulty regardless of the player's cumulative level.
While playing some episodes for the first time, you cannot skip certain cutscenes. You may skip cutscenes on repeated playthroughs afterwards.
Completing an episode will reward you an AP 20 Potion for the first-time completion of that episode.
Completing all episodes of Iria II will reward an AP 60 Potion.
All episodes can be replayed for 5,000 Gold if one chooses to.
You may not start an episode if you have a Shadow Mission in your quest log.
There are no penalties for repeating a completed episode. You will receive full rewards from quests, dungeons, and shadow missions that take place in the episode with the exception of not receiving an AP Potion.
Unlike The Saga: Iria, Iria II does not have any daily bonuses.
List of Episodes
Significant Quotes
—The Saga: Iria II - Episode 1
—The Saga: Iria II - Episode 2
—The Saga: Iria II - Episode 3
—The Saga: Iria II - Episode 4
—The Saga: Iria II - Episode 5
—The Saga: Iria II - Episode 6
Story Contents
Main Storyline

Sidequests

Chapter 1
Chapter 3
Chapter 4
Chapter 5
Chapter 6
Chapter 7
Chapter 8

Removed Story Contents