Mabinogi World Wiki is brought to you by Coty C., 808idiotz, our other patrons, and contributors like you!!
Want to make the wiki better? Contribute towards getting larger projects done on our Patreon!
Category:Erinn
From Mabinogi World Wiki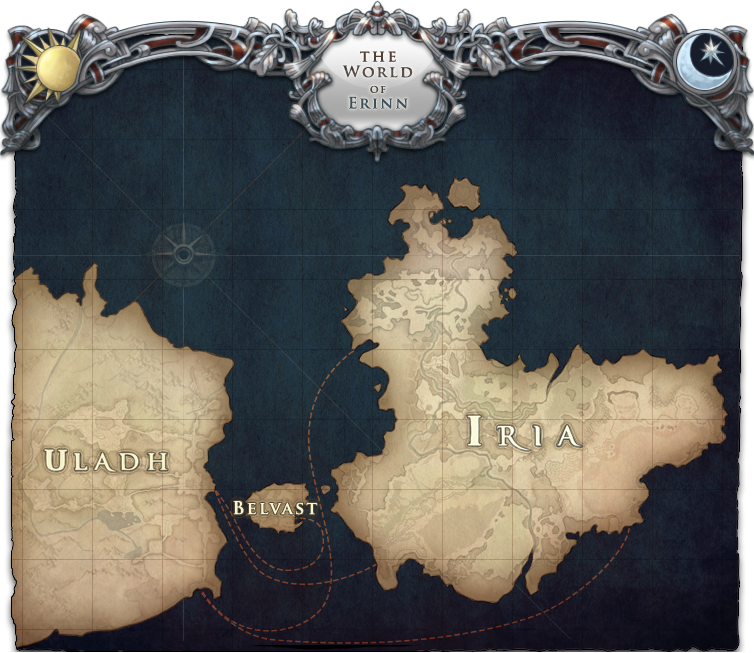 Erinn is the primary setting of the game. Its two main continents are Uladh and Iria, with Belvast Island in the middle of the Moyer ocean. Erinn possesses its own Soul Stream. There is a parallel world of Erinn known as Tir Na Nog, and a mirror copy of Erinn known as the Shadow Realm. Palala, Ladeca and Eweca revolve around Erinn.
Gallery
Subcategories
This category has the following 9 subcategories, out of 9 total.
Pages in category "Erinn"
The following 6 pages are in this category, out of 6 total.