We were able to have three winners of 10k NX this month thanks to your support on our Patreon!
We're looking for other places to dump the extra money instead of raffles, do you have suggestions? Let us know!
Sliab Cuilin
From Mabinogi World Wiki
For the Shadow Realm counterpart, see Sliab Cuilin (Shadow).
Description
A hill that connects the Dugald Aisle with Taillteann. You can enter this area through the Ulaid Forest of Dugald Aisle. It is surrounded by steep mountains and hills, and is a throughway to Tailiteann.[1]
Sliab Cuilin is a passageway between Dugald Aisle and Taillteann full of hills and steep mountains. The Stone Quarry at the southernmost point of Sliab Cuilin can be mined for Low-Grade Cuilin Stones (58.3% chance of obtaining), Common Cuilin Stones (25%), and Earth Crystals (16.7%).
Cuilin Residential Town is located near the northernmost part of Sliab Cuilin. Although, it is not officially marked on the world-map.
Map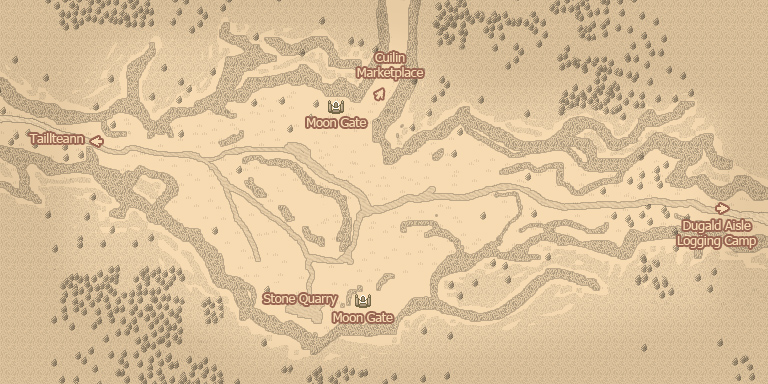 References