Mabinogi World Wiki is brought to you by Coty C., 808idiotz, our other patrons, and contributors like you!!
Want to make the wiki better? Contribute towards getting larger projects done on our Patreon!
Category:Uladh
From Mabinogi World Wiki
Description
Uladh is one of the three known bodies of land on Erinn, the other being Iria and Belvast. Most of the known area of Uladh is governed by the Aliech Kingdom in Tara; though previously it was the governed by the Ulaid Kingdom in Emain Macha. Tir Chonaill remains as something of an independent body. The kingdom of the Partholons and its capital, Avon, was once located in Uladh. Uladh utilizes Moon Gates for fast traveling.
Map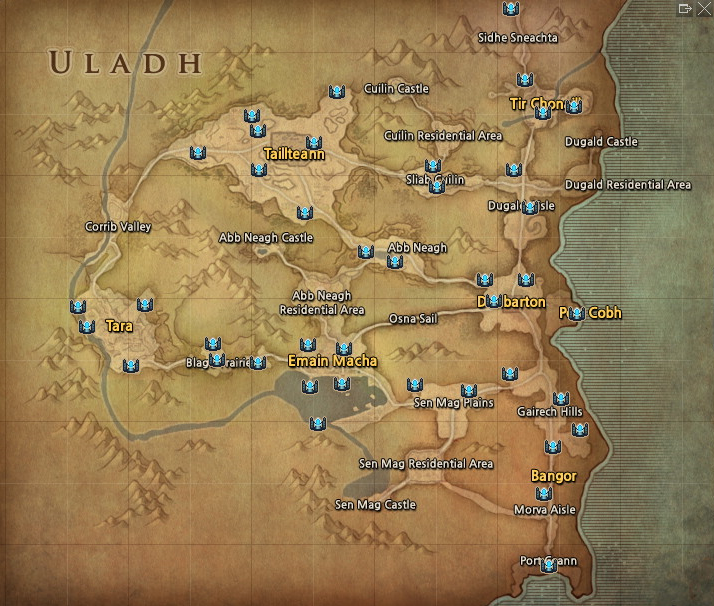 Subcategories
This category has the following 2 subcategories, out of 2 total.
Pages in category "Uladh"
The following 36 pages are in this category, out of 36 total.