We were able to have five winners of 10k NX this month thanks to your support on our Patreon!
If you like the wiki and want a chance next month, please consider pledging at the raffle tier.
Category:Iria
From Mabinogi World Wiki
For the saga, see The Saga: Iria.
Iria is one of the three known bodies of land on Erinn, the others being Uladh and Belvast. Created by the Irinid, it is a vast place where relics can be found, as well as the Elf and Giant races. This continent is the only one which allows Exploration to be done and has unique activities such as Rafting and Hot-Air Ballooning. Iria also uses Mana Tunnels for fast traveling between locations. Originally, Iria was considered uncharted territory to the people living on Uladh, but in reality its existence was previously kept a secret by trading merchants.
This continent lacks background music.
According to Legend of a Land Unknown, Fomorians are not known to inhabit Iria. However, the White Spiders found in Solea, Connous, and Connous Underground drop Fomor Scrolls, and Fomor Command Scrolls exist, which may be a development oversight.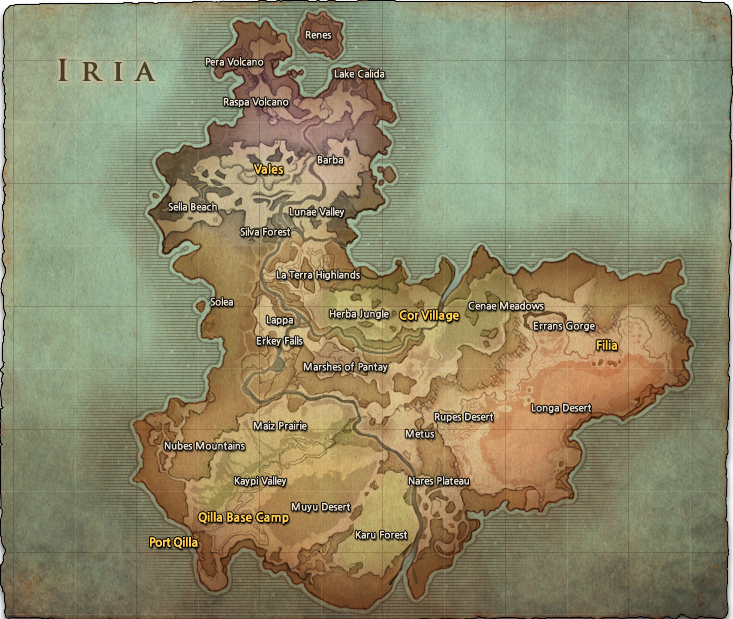 Subcategories
This category has the following 8 subcategories, out of 8 total.
Pages in category "Iria"
The following 39 pages are in this category, out of 39 total.